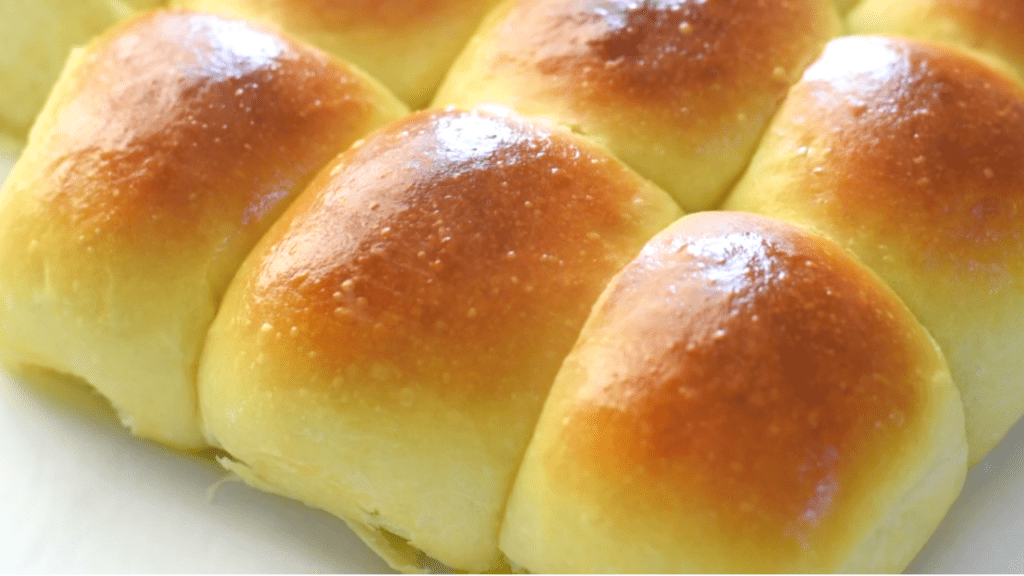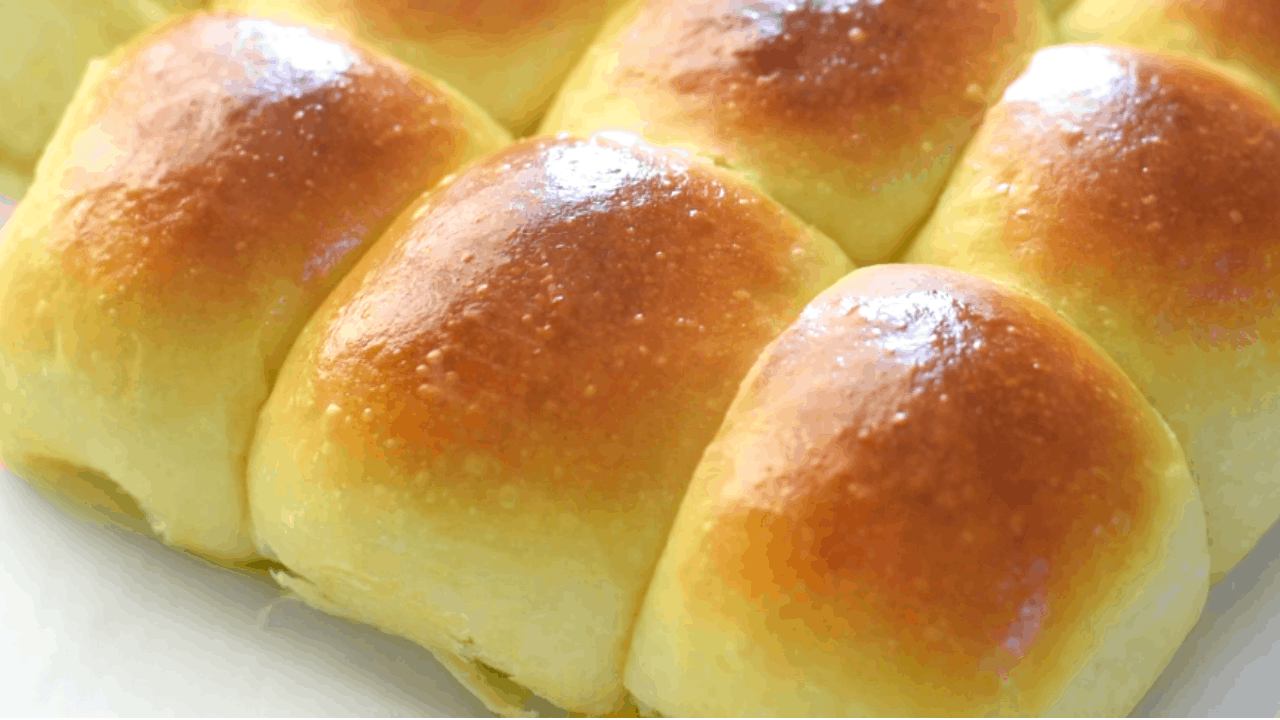 Quick dinner rolls recipe will help you make super soft and fluffy dinner rolls in less than two hours.
This quick dinner rolls recipe is amazing.
We need only seven basic ingredients to make this quick dinner rolls.
The dinner rolls are pillowy soft and cotton light…they are super delicious.

For this quick dinner rolls recipe,we don't need to proof the dough two times.So we can save a lot of our time.
This quick dinner rolls recipe was one of my experiments with dinner roll recipe..and the result was so beautiful..I learned a thing that, we can make super soft and fluffy dinner rolls without double proofing.
I am so happy to share this quick and easy method of making awesome dinner rolls.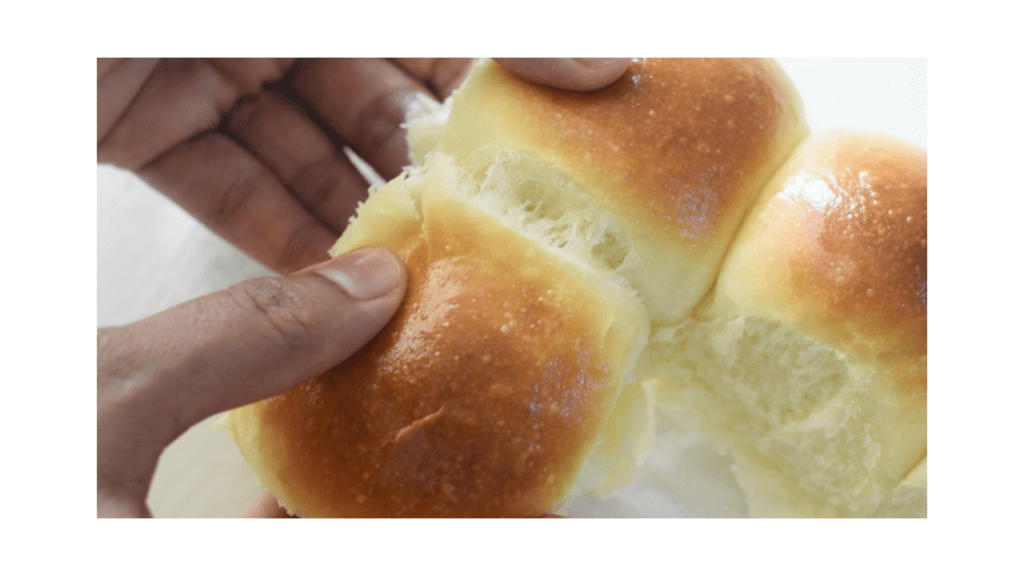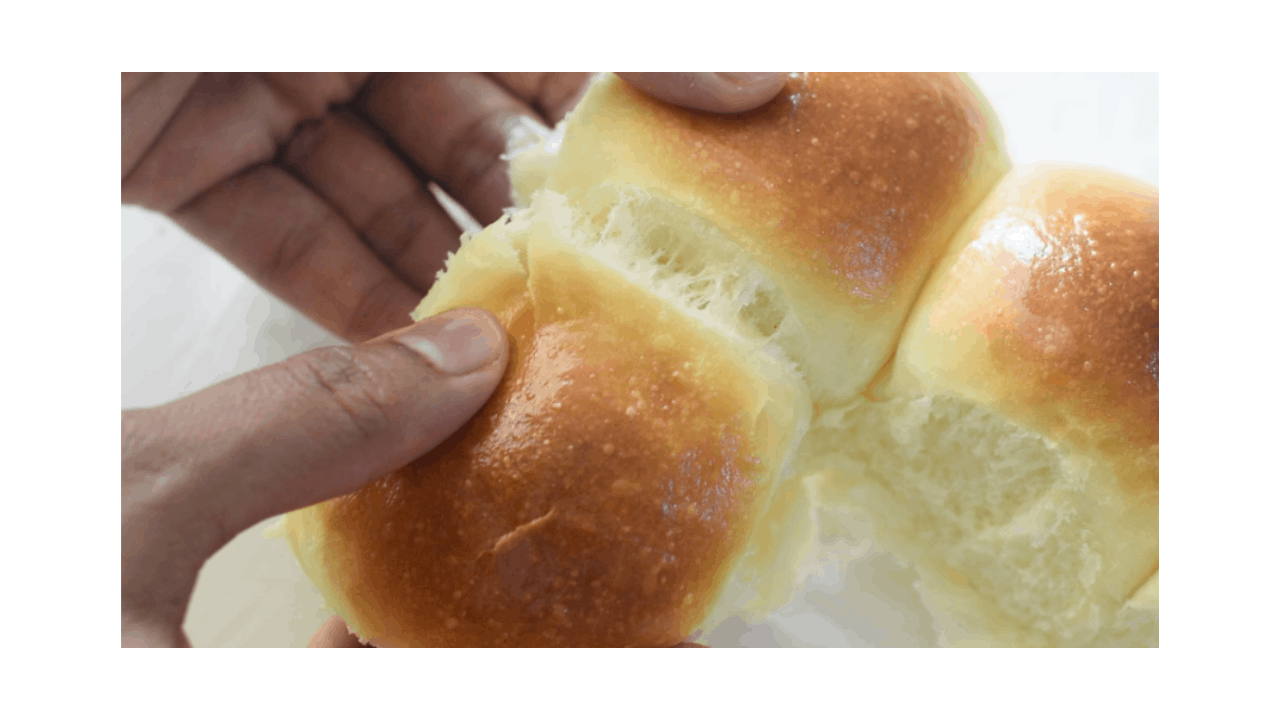 INGREDIENTS NEEDED TO MAKE QUICK DINNER ROLLS
Flour :325 g (2 1/2 cups)
Slightly warm milk (not hot) :150 ml (1/2 cup +2 tbsp)
1 Egg
Butter :50g (3 1/2 tbsp)
Yeast (instant/active dried yeast):1 tsp
Sugar :2 1/2 tbsp (30g)
Salt:1 1/4 tsp(7g)
HOW TO MAKE QUICK DINNER ROLLS
We can make quick dinner rolls in 4 simple steps.
1.Prepare the dough
2.Divide and shape the dough
3.Proof the dough
4.Bake the dinner rolls
1.PREPARE THE QUICK DINNER ROLL DOUGH
Into a bowl,lets add all our ingredients together and mix them to form a shaggy mass of dough.
Add the milk,sugar,yeast,egg,salt ,butter and flour and mix them together.

Transfer the dough onto a clean work surface .Knead the dough until the dough become soft and elastic.
Only a well kneaded dough can produce soft and fluffy dinner rolls .
How should i know my dough is kneaded well?
We can test the doneness of dinner roll dough.
If properly kneaded, the dough should stretch, without tearing or breaking, into a thin membrane that you can see through.
If we are using bread flour it is easy to attain this stage of dough (it may take around 10 minutes of kneading).As bread dough contains more proteins than all purpose flour.
But if we are using all purpose flour,it may take longer to attain this stage of perfection.
Our bread would still be good and soft even if our dough didn't pass this window pane test.
But if the dough passes the window pane test ,and the one hour proofing,then it is guaranteed that your bread will be super soft and fluffy.
It will be so much easier if you are using a stand mixer to prepare the dough.In a stand mixer,just knead the dough for 8-10 minutes using the dough hook attachment.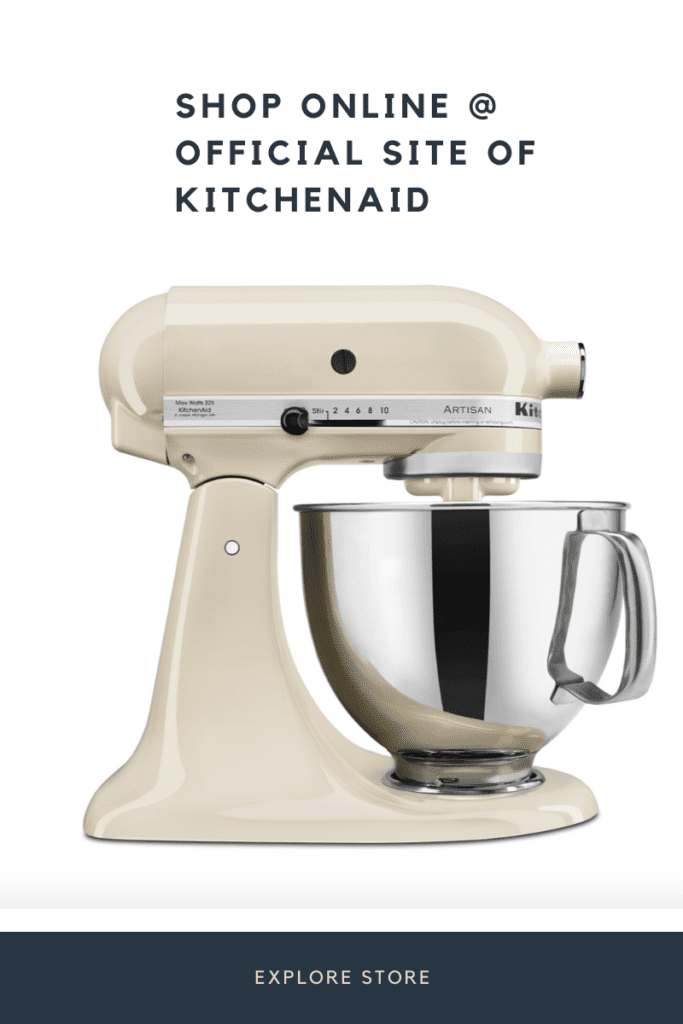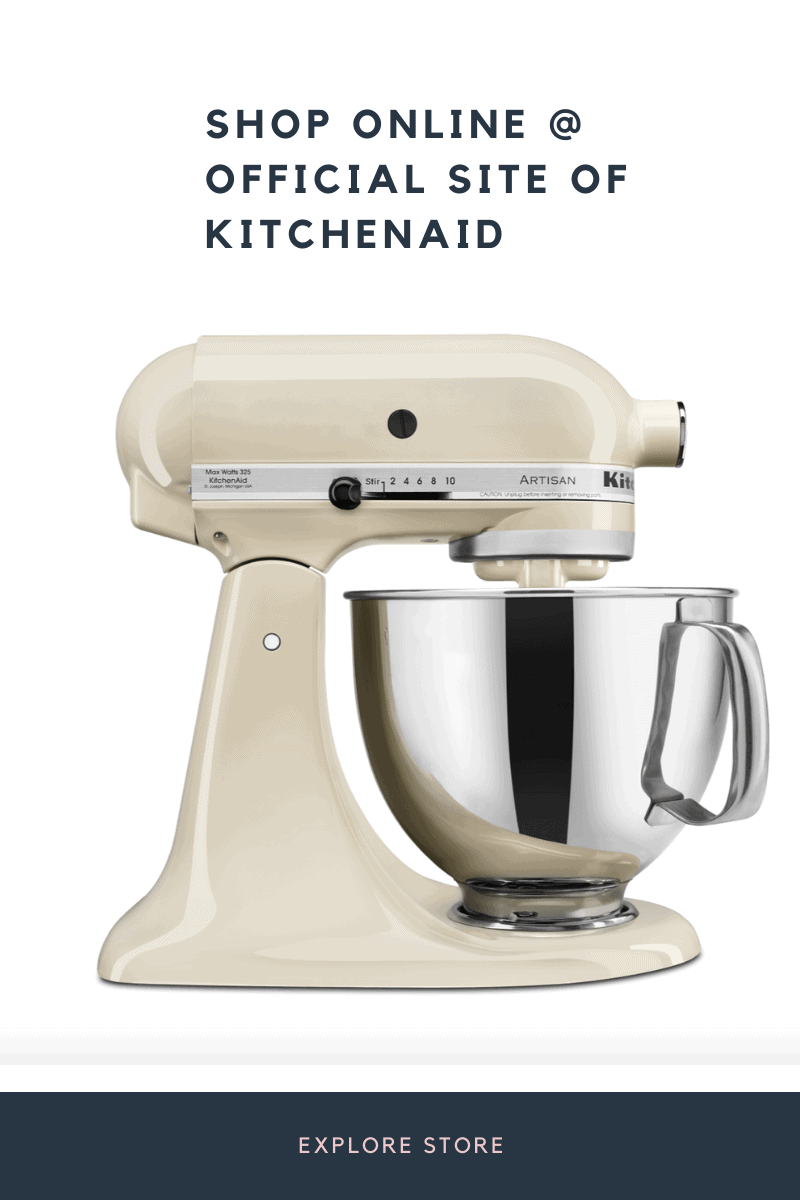 2.DIVIDE AND SHAPE THE DOUGH
Once our quick dinner roll dough is ready,divide the dough into 15 equal pieces.For more precision,i weighed each of them and they were 40-41 g in weight.
Roll each piece of dough into small balls.tuck in the edges towards the centre and roll the balls into small round balls.
Place the rolls into a nonstick baking tray or on to parchment lined baking tray or on to a well greased baking tray.
3.PROOF THE DINNER ROLL DOUGH
Let the dough ball sit in a warm environment for about 60 minutes or until they puff up and get doubled in size.
After an hour,brush the top of those rolls with an egg wash.This will help to make our rolls shiny and golden brown in colour when they are baked.
Now they are ready to to go into the oven.
4 BAKE THE DINNER ROLLS
Bake the rolls in a 375 F preheated oven for 18-20 minutes.
top get burned too fast,
How to prevent the top of rolls from over browning ?
Place an aluminum foil on top to prevent over browning,whenever you feel so
You can place the baking tray way from the heating coils to prevent this issue..(i placed my baking tray in the lowest rack of the oven as the heating coils were on the upside)
If the dinner rolls are underbaked,the inside will be doughy and they smell yeasty.So bake sufficiently for 17-20 minutes.
HOW CAN I SUBSTITUTE EGG IN THIS QUICK DINNER ROLLS RECIPE?
Role of egg in bread making:
Eggs added to dough help with rising. A bread dough rich with egg will rise very high, because eggs are a leavening agent (think genoise or angel food cake). As well, the fats from the yolk help to tenderize the crumb and lighten the texture a bit. Eggs also contain the emulsifier lecithin. Lecithin can add to the overall consistency of the loaf.
So it is difficult to substitute something else for egg to get the same result.
At the same time, I can say that ,as we have used only one egg in this quick dinner roll recipe,we can easily replace the egg to make dinner rolls without much difference in texture and taste of the rolls.
As one egg is approximately 45 ml,just replace the same volume with milk or water.So you can add 3 tablespoon of water or milk in place of one egg.
Remember, this will not be equivalent to adding an egg.But i can promise you that it will be difficult to find any difference between the one made with and without egg in this particular quick dinner roll recipe.
HOW TO STORE QUICK DINNER ROLLS?
Once the rolls are completely cooled,place the dinner rolls in a plastic storage bag, or wrap in foil and store at room temperature.
Properly stored,these quick dinner rolls will last for about 3-4 days at normal room temperature.
In extremely warm, humid temperatures,the dinner rolls should be frozen for longer-term storage.
For freezing: Place the buns in a heavy-duty freezer bag or wrap the buns tightly with aluminum foil or plastic freezer wrap and freeze.
Properly stored, they will maintain best quality for about 3 months.

HOW TO REHEAT QUICK DINNER ROLLS
Thaw the dinner rolls and then brush/spray some water on the dinner rolls and place them into a 350 F preheated oven for 5 minutes.
The dinner rolls will be soft and fresh and they smells too good.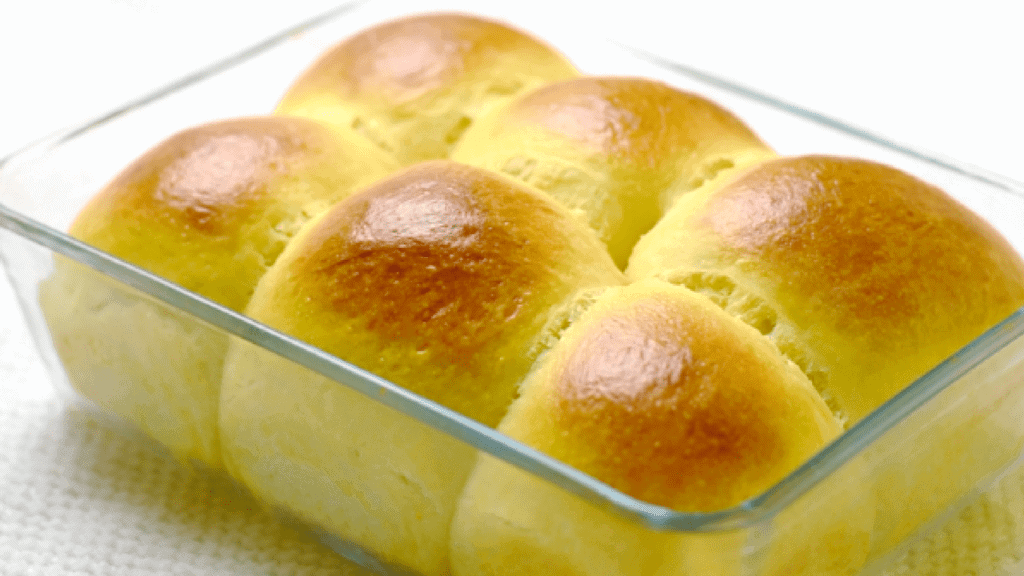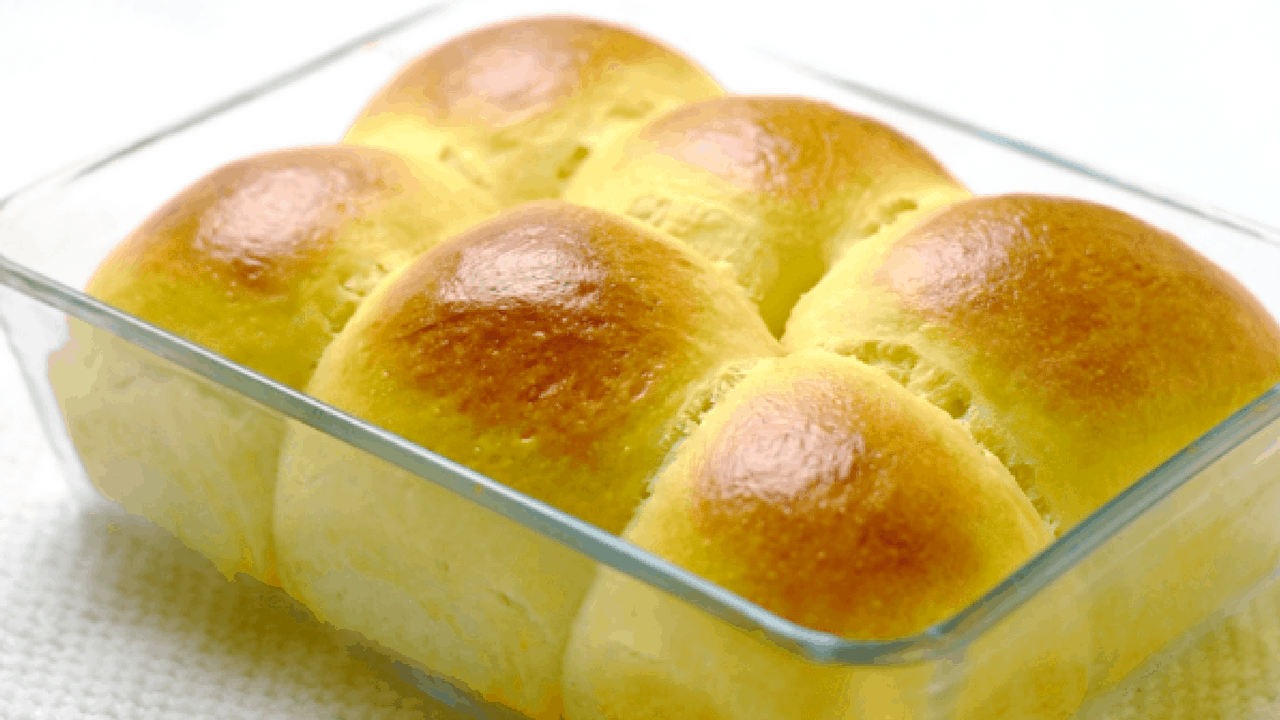 If you don't want to knead the dough, you will love this Super easy No knead Dinner Rolls Recipe.
This No knead Yeast Rolls are one of the easiest homemade yeast rolls that we can make with an amazingly soft texture.
You may also like these Easy Bread Recipes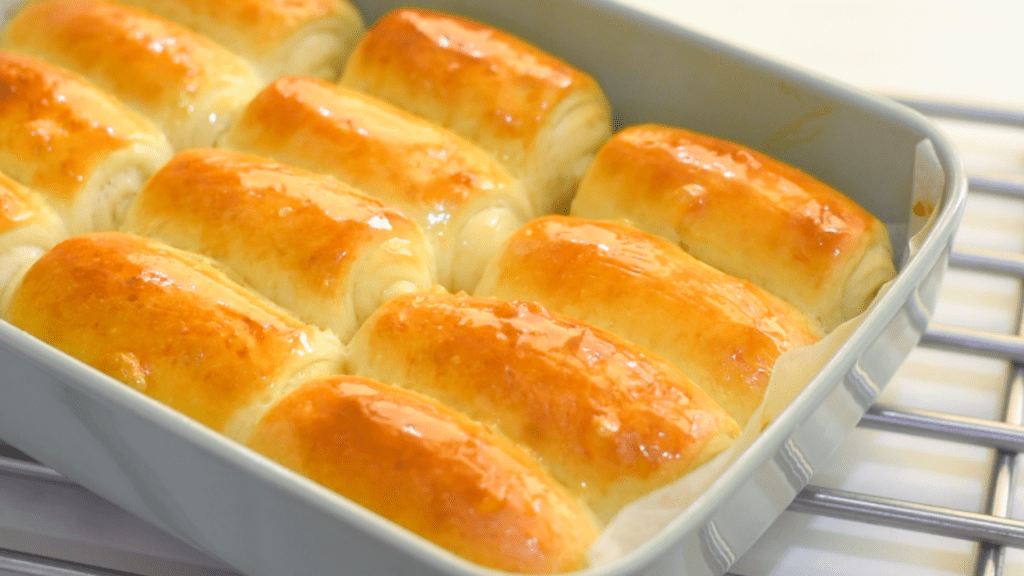 In this easy no knead bread rolls recipe we use the minimal ingredients to make the dough .For shaping , just stretch, divide and roll the dough.
And the resulting yeast rolls are super soft and it's difficult to believe that those rolls are made with a no knead bread dough.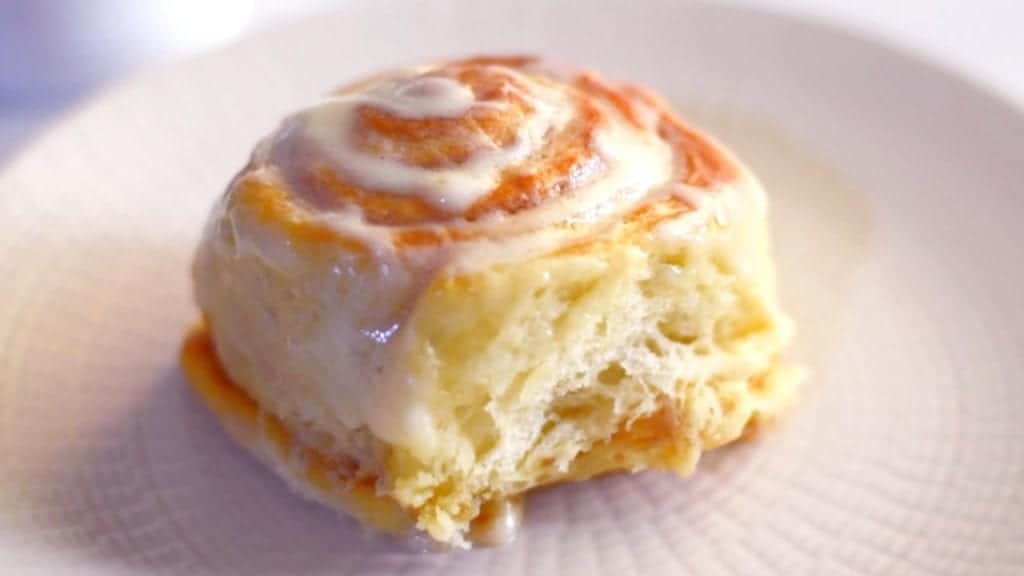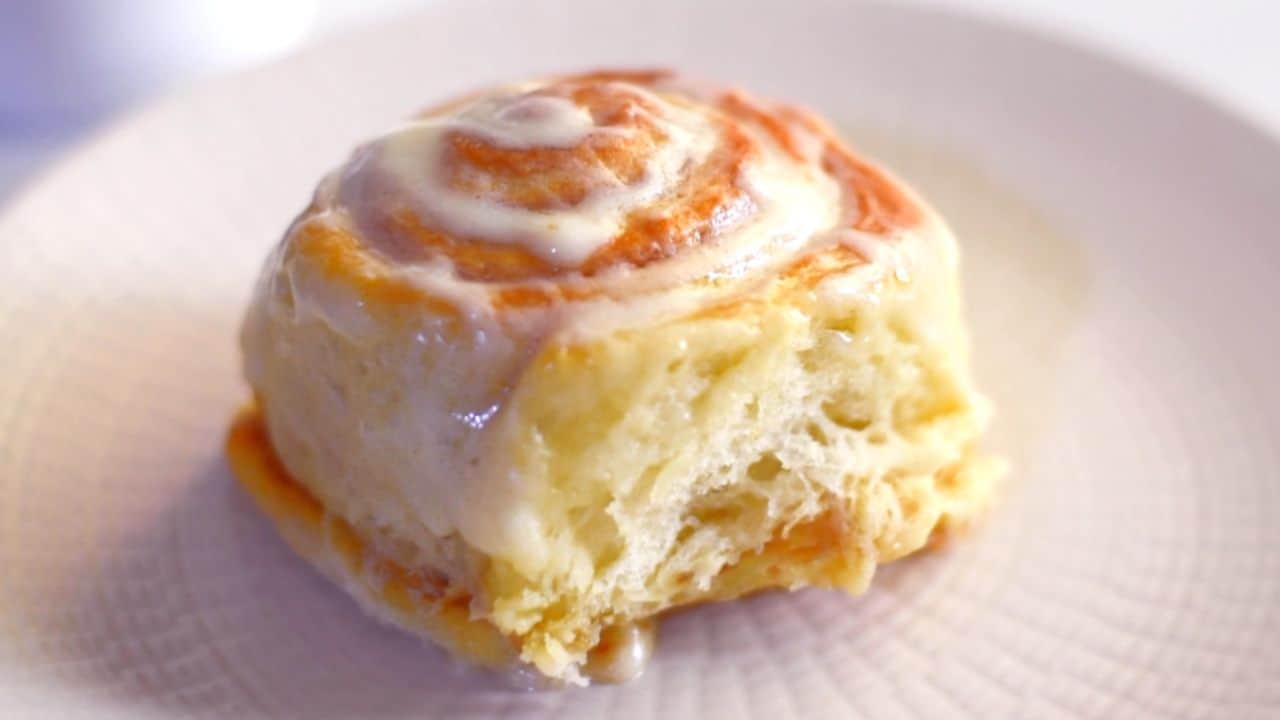 This Quick and Easy Cinnamon Rolls recipe will help you make squishy soft cinnamon rolls in a fast One Rise Method!
QUICK DINNER ROLLS : Printable Recipe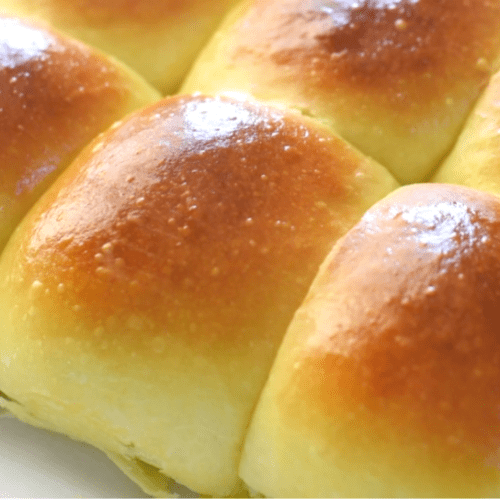 Quick Dinner Rolls Recipe
This quick dinner roll recipe will help you make light, soft and fluffy dinner rolls in less than two hours.
Ingredients
325

g

Flour(Bread Flour/All purpose flour)

2 1/2 cups(loosely packed

50

g

Butter

3 1/2 tbsp

1

Egg

150

ml

Milk

1/2 cup+2 tbsp

1 1/4

tsp

Salt

30

g

Sugar

2 1/2 tbsp

1

tsp

Yeast(instant yeast/active dried yeast)
Instructions
We can make this Quick dinner rolls in FOUR SIMPLE STEPS

PREPARE THE DOUGH

Add all of the ingredients(milk,sugar,yeast,egg butter,salt and flour) into a bowl and mix them them together to form a shaggy mass of dough.

Knead the dough until it are very soft and elastic.A well kneaded dough will be able to form a thin membrane when pulled and stretched with hands without tearing.

DIVIDE AND SHAPE THE DOUGH

Divide the dough into equal pieces and roll them into shape of a round ball.

PROOF THE DOUGH BALLS

Cover it with a plastic film and let them sit and rise in a warm environment for 1 hour.

BAKE THE ROLLS

After 1 hour the dough balls will be doubled in size.

Optionally,you can give an egg wash which will give that shine and golden brown color to the rolls.

Bake at 375F preheated oven for 18-20 minutes.

Place the baking tray in the lowest rack so that the tops won't get browned too fast.

If the tops get browned too fast,tent the top with aluminum foil to prevent this.